Here is the second installment of Riley's Reviews. Thanks to the Covid-19 pandemic, most travel for us will be scarce for a while. One of our family's highlights from the summer of 2020 was our stay at Elmhirst Resort.
Here Riley sums up his five reasons why…
A Bit About Elmhirst Resort…
Elmhirst Resort is a nice cottage place on the edge of Rice Lake and is about a 90-minute drive from Toronto. From tubing, to swimming, to fishing, you can do it all here. Now unfortunately I had to go during the closure so I did not have access to all of their activities. But I'm still going to go over the ones that I did have access to.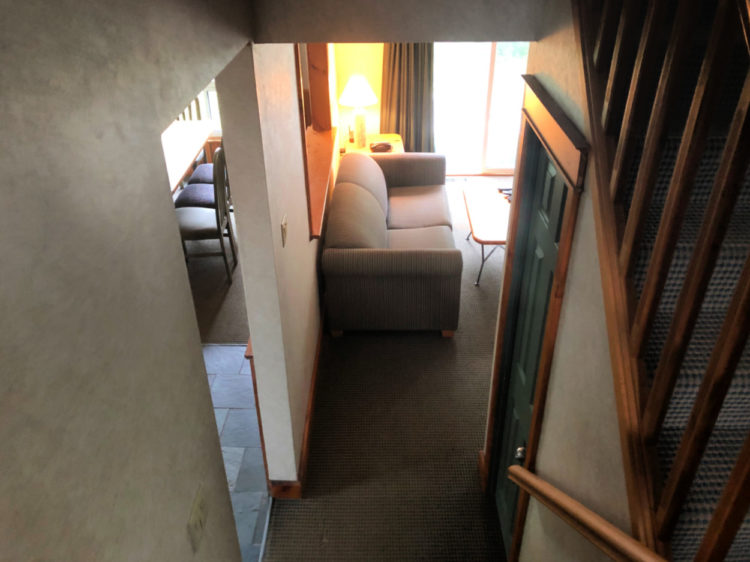 5 Reasons Why I Loved Elmhirst Resort: #1 – The Hotel/Cottage
The cottage that my family and I booked had three bedrooms, a kitchen, two bathrooms, a living room with a fireplace, a patio, and a dock leading to the lake. Overall this felt more like a small house than a cottage. It was well-decorated and was very spacious with a jacuzzi in one bathroom and had good cooking amenities with a very big living room and a TV in the corner.
The dock led out to a small area around the lake and there was a barbeque on the patio.
#2 – The Lake
The lake at Elmhirst is Rice Lake. It has beautiful scenery with a nice warm sun and it's an amazing swimming lake.
The lake isn't too weedy (I say that because I am princess when it comes to that) and is amazing for all of those fishing fans out there (including myself) to go fishing in. You can catch bass, walleye, and muskie. Another fun thing that you can sign up for (and my personal favourite) is tubing! If you aren't aware of what tubing is tubing is, I'll tell ya! It's where you lie down on an inflatable tube and it's tied to the back of a boat and then the boat drives around pulling you and crashing over waves and flying through the air!
And, finally, nice relaxing swimming. It's very calm water during the day and you can see little water planes take off and land on the water. As well you can book stand up paddle boards and kayaks!
#3 – Biking & Hiking
Be sure to bring your bikes! Elmhirst Resort has some amazing trails that you bike up and down or hike! My family and I would bike up to the farm just east of the main resort area. There are chickens along the way and cows and horses at the top! Another activity you can sign up for is pony riding! They take you about ten laps around the corral on the back of a pony. There are lots of other trails around the resort all with challenging hills and nice calm flats.
#4 – The Farm
Now whether you biked up the hill or walked up the hill, there is a small farm at the top. There are cows and horses that you can pet and feed carrots to. As I said before, pony riding is an option. It's fun to ride on the back of a pony, and have another person holding on to them at the same time. There are also chickens on the way up that I liked to hang out with.
#5 – The Food
As always, food is important. We ordered burgers from the resort one night and holy moly guacamole they were good! Also be sure to pack various cereals and breakfasts for yourself. There is also a small town outside the resort called Keene. There you can also buy various lunches and dinners.
Elmhirst Resort Honorable Mention: The Staff
As always I love to mention the staff. The reason for this is because they are all working very hard to make your stay as much fun as possible and to make sure you have a nice clean room and an amazing time.
Find the best deal, compare prices, and read what other travelers have to say about Elmhirst Resort at Tripadvisor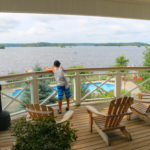 Riley Fedorchuk is a 12-year-old hockey player who loves to be active and to explore new places.
He lives in Toronto with his family.
Have Kids Will Travel is a participant in the Amazon Services LLC Associates/Influencer Program. If you make a purchase through this site, we may receive a small commission. Click here to check out our Amazon Store.
See Also: