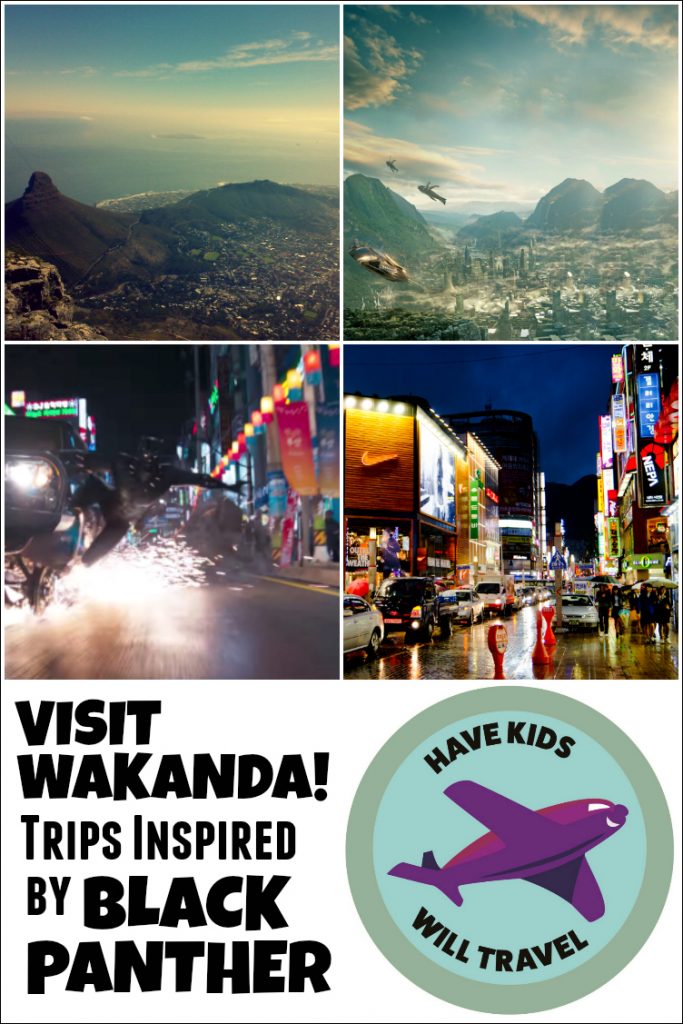 Can You Visit Wakanda?
Black Panther-Inspired Travel Ideas
In the first five minutes of Black Panther, my son leaned over to me and whispered, "Is Wakanda a real place?"
A minute or two later he asked, "Can we visit Wakanda? Where was this filmed?"
Keep in mind… Last year my kids attended the grand opening of Pandora: The World of Avatar and are fully schooled in the magic of Disney. They know that, even if a setting isn't real, it's still entirely possible to visit! (I'm not sure any of our minds have recovered from being blown at Cars Land.)
And now Disney/Marvel is in on the joke. The Black Panther Blu-ray featured "Come to Wakanda" tourism ads as digital exclusive bonus material. And I'm surprised they haven't created officially-licensed merchandise, but artists and independent retailers jumped on the trend with vintage-inspired Visit Wakanda T-shirts. I thought the movie was so stylish and I love that these shirts are going with a cool, vintage aesthetic.
Where to Visit to Visit Wakanda?
I love how movies and TV shows can inspire us to visit new places because they're set in or about a particular destination. But, the world is full of amazing places and some of the spectacular locations in Black Panther's Wakanda are actual places you can visit.
According to the Marvel Atlas published in 2008, Wakanda is located in Africa, kind of in the point where Ethiopia, Kenya, Uganda, and South Sudan meet. But most of the scenes that are inspiring folks to visit Wakanda were filmed in Atlanta's Tyler Perry Studios. However, the real-life locations used to showcase the essence of Wakanda need very little CG…
Visit Wakanda:

Birnin Zana
Birnin Zana's nickname is the Golden City, and has long stood invulnerable to hostilities from around the world, (SPOILER ALERT: until now). Cape Town's nickname is the Mother City, and is South Africa's second largest, but oldest, town. Unlike Birnin Zana, Cape Town has the dubious honour of being one of the murder capitals of the world. However, millions of tourists continue to visit every year for the great weather, rugged beaches, and huge array of things to do. The majority of violent crime exists outside of the tourist zones. However, Table Mountain (the flat-ish mountain behind the city) rivals Mount Everest for number of annual deaths.
Family-Friendly Cape Town Hotels:
Protea Hotel Cape Town North Wharf:
The apartment-style guest rooms are large, with fully-equipped kitchens and separate living and sleeping quarters. There is a rooftop pool, a spacious courtyard, wifi and buffet breakfast included. The hotel is a short distance to the waterfront with a few restaurants and cafes nearby.
Great views of the ocean can be had from some of their (very affordable) rooms, and the hotel offers a free shuttle to locations and attractions in central Cape Town. There are two pools, free wifi, and a number of shops and restaurants within easy walking distance.
A comfortable hotel in a good location close to the harbour, with hourly shuttles to the V&A Waterfront. They offer a great buffet breakfast on the terrace with a view of the ocean and sometimes dolphins come to play. The infinity pool is small but also overlooks the ocean, and the garden area has plenty of lounge chairs for tired parents in need of a nap.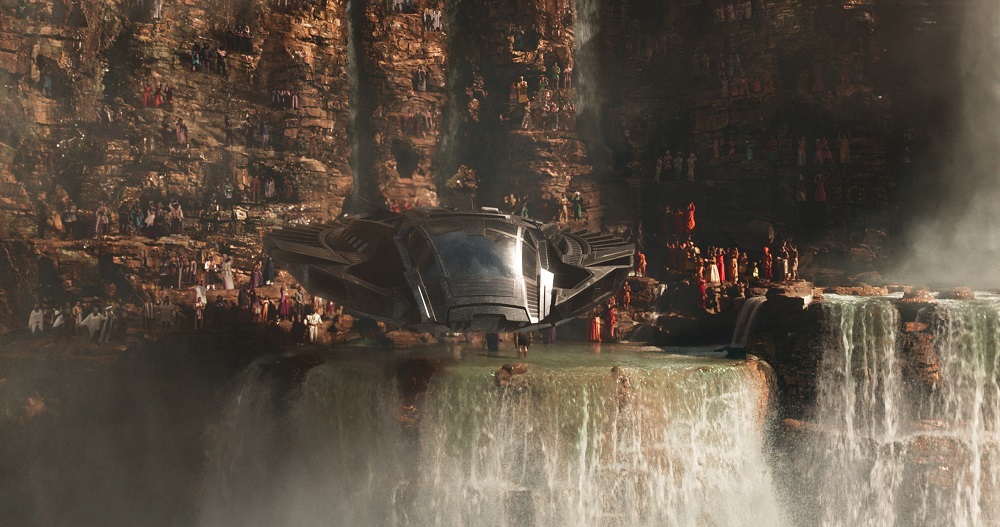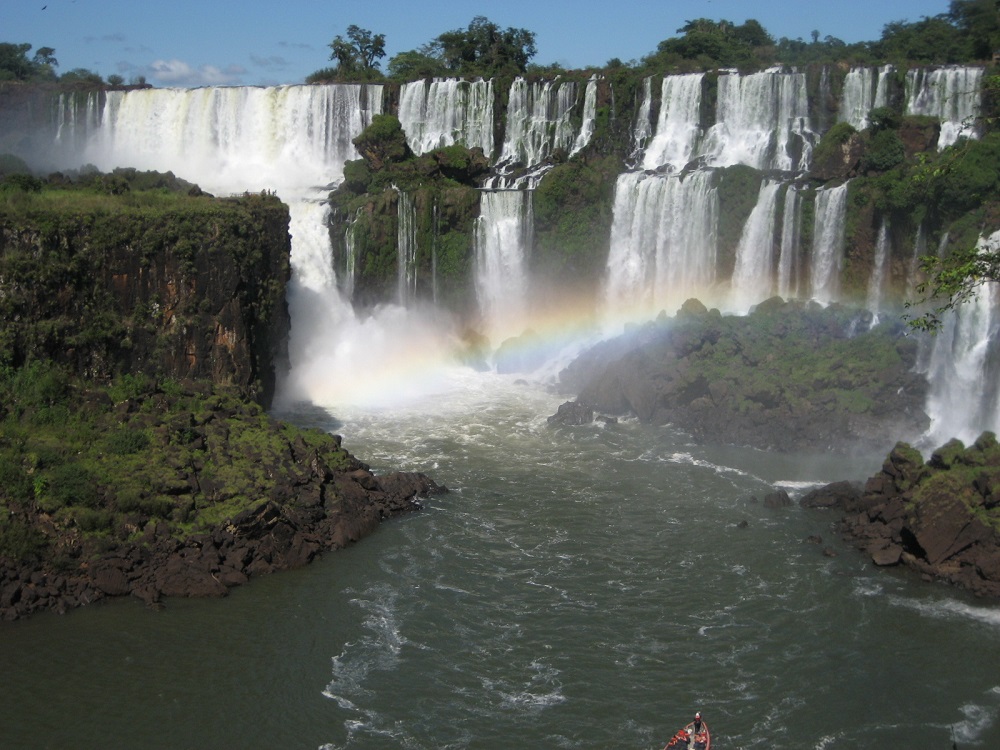 Visit Wakanda: Warrior Falls
Some of Black Panther's most intense scenes took place at Wakanda's Warrior Falls. If you're planning a trip to South Africa in order to visit Wakanda, add the Oribi Gorge to your itinerary. The rock formations that keep going up and up and up are located in the Oribi Gorge Nature Reserve which is on the Indian Ocean side of South Africa, south of Durban.
But the vast vista of waterfalls is located on the other side of the Atlantic. The famous Iguazu Falls, that stretch across Argentina and Brazil and Paraguay are the main inspiration for Warrior Falls.
Iguazu Falls is a destination in itself. It's 1300km from Buenos Aires (not exactly a day trip). But the nearby town of Puerto Iguazú is pretty and a cute spot to check out for a day or two. From Brazil, it's just under 1100km from São Paulo.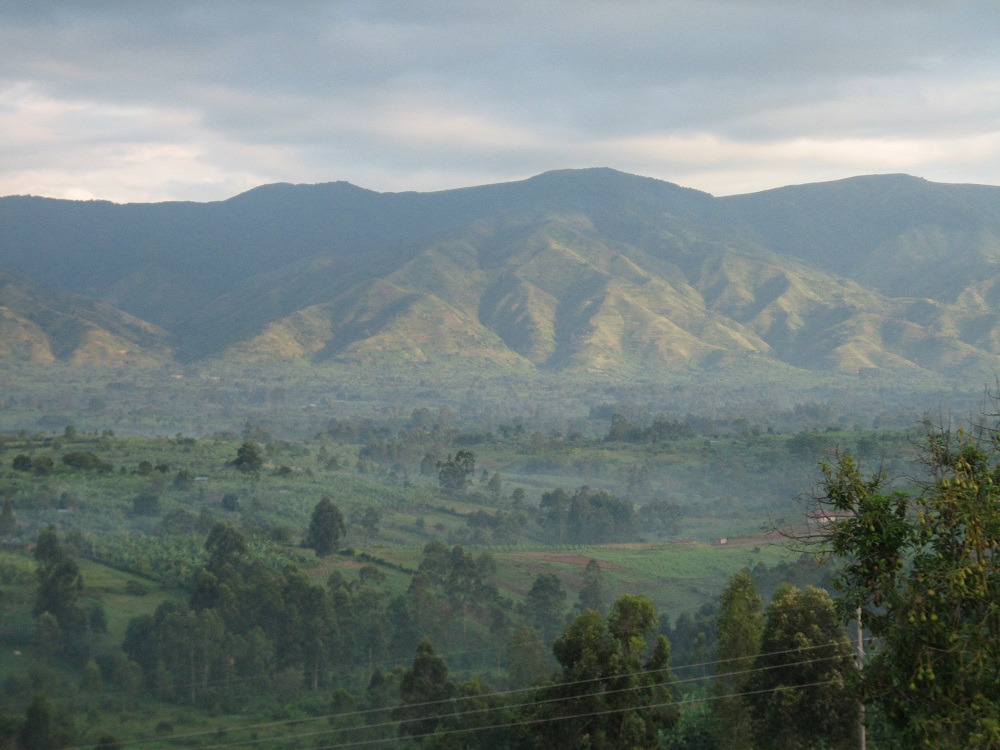 Visit Wakenda: Rwenzori Mountains & Bwindi Impenetrable National Park in Southwest Uganda
The country that's a little closer to the actual (so to speak) location of Wakanda is Uganda, in central Africa.
Like Wakanda, Uganda is landlocked, but the beaches on Lake Victoria look like they could rival any beach destination — with one teensy caveat… you can't swim in Lake Victoria due to the risk of contracting Bilharzia, an infection caused by a parasite found in tropical fresh water.
Unlike Wakanda, Uganda has a dark history full of conflict and violence. While the country is doing its best to re-establish tourism as a main industry, not all communities are welcome within its borders. Uganda's Anti-Homosexuality Act promises life in prison for those convicted of "aggravated homosexuality." That is actually an improvement over the previous sentence, which was the death penalty.
What a stain on a country in need of stability.
The Rwenzori Mountains and Bwindi Inpenetrable National Park are part of the aerial footage that make up the Wakandan landscape. And there are amazing tours and safaris to visit the endangered mountain gorillas that call Uganda home. Perhaps one day everyone will feel safe and welcome to visit Uganda.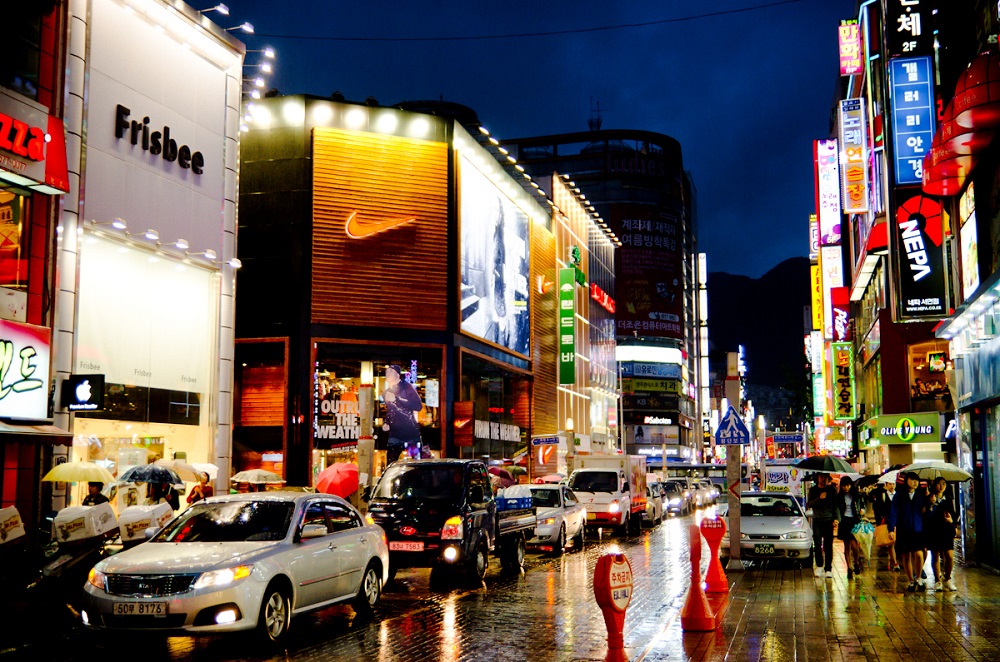 Black Panther's Korea Locations
One of the one Black Panther movie locations you can actually visit is Busan, South Korea. The casino doesn't exist (apparently there are less than two dozen in the whole country and Koreans can gamble in only one) but the Jagalchi Market, Nampo-dong, Sajik-dong, the Gwangandaegyo Bridge, and Gwangalli Beach are all part of the massive (awesome) car chase scene in Black Panther. They are all actual places you can visit if you travel to Busan.
Family-Friendly Busan Hotels:
The Kolon Seacloud Hotel offers great value for a great location on Haeundae Beach with restaurants and shops just steps away. The rooms are spacious and the staff is very kind and helpful. The bus stops right outside the hotel, so it's really easy to get out and about. Higher floors offer great views of the city and Haeundae Beach.
Clean and spacious rooms, a great pool, and steps away from shopping, transportation, and restaurants make the Lotte Hotel Busan a great option for a stay in Busan with kids. The staff is very friendly and helpful. The pool can get busy in the summer but the hotel offers a free shuttle to the beach. There is also a driving range on site.
This is a new hotel that is just outside Busan proper. The location is a bit isolated but the on-site amenities make up for it if you're looking for a more resort-style vacation. But it's only around 15 minutes to Haeundae Beach in a taxi. Like many hotels in Korea you need to pay to use the "extras" like the fitness centre and some pools, unless you have upgraded to an executive room. In the Hilton Busan's case it's worth it for the McQueen pool and they also have floaties available to use.
Black Panther Disney Experiences
As with official merchandise, you can bet it won't be long before Disney incorporates more and more Wakanda into their theme park attractions. In the meantime, while you can't actually  visit Wakanda (yet) you can meet Black Panther and other friends from the Marvel Universe at Disneyland and during Marvel Day at Sea on select Disney Cruise Line itineraries.
Black Panther at Disneyland:
Currently, Black Panther (and Black Widow) are the in-house Avengers available for meet and greets at Holywoodland, located at Disney California Adventure Park. All information suggests that Black Panther at Disneyland is a limited-time arrangement, but there's no information on how long he'll be there.
Don't miss your chance for a photo op with Black Panther and members of the Dora Milaje. The Disneyland App shares availability and wait times for rides, attractions, and restaurants.
Marvel Day at Sea on Disney Cruise Line:
There are always great character experiences on board every Disney Cruise Line cruise. They're built into every weekly itinerary.  And part of the (fantastic) baby care and kids clubs available on every ship also incorporates characters.
Have Kids Will Travel is a participant in the Amazon Services LLC Associates/Influencer Program. If you make a purchase through this site, we may receive a small commission. Click here to check out our Amazon Store.
See Also:
Image credits: